Best Marketing Campaigns For Financial Advisors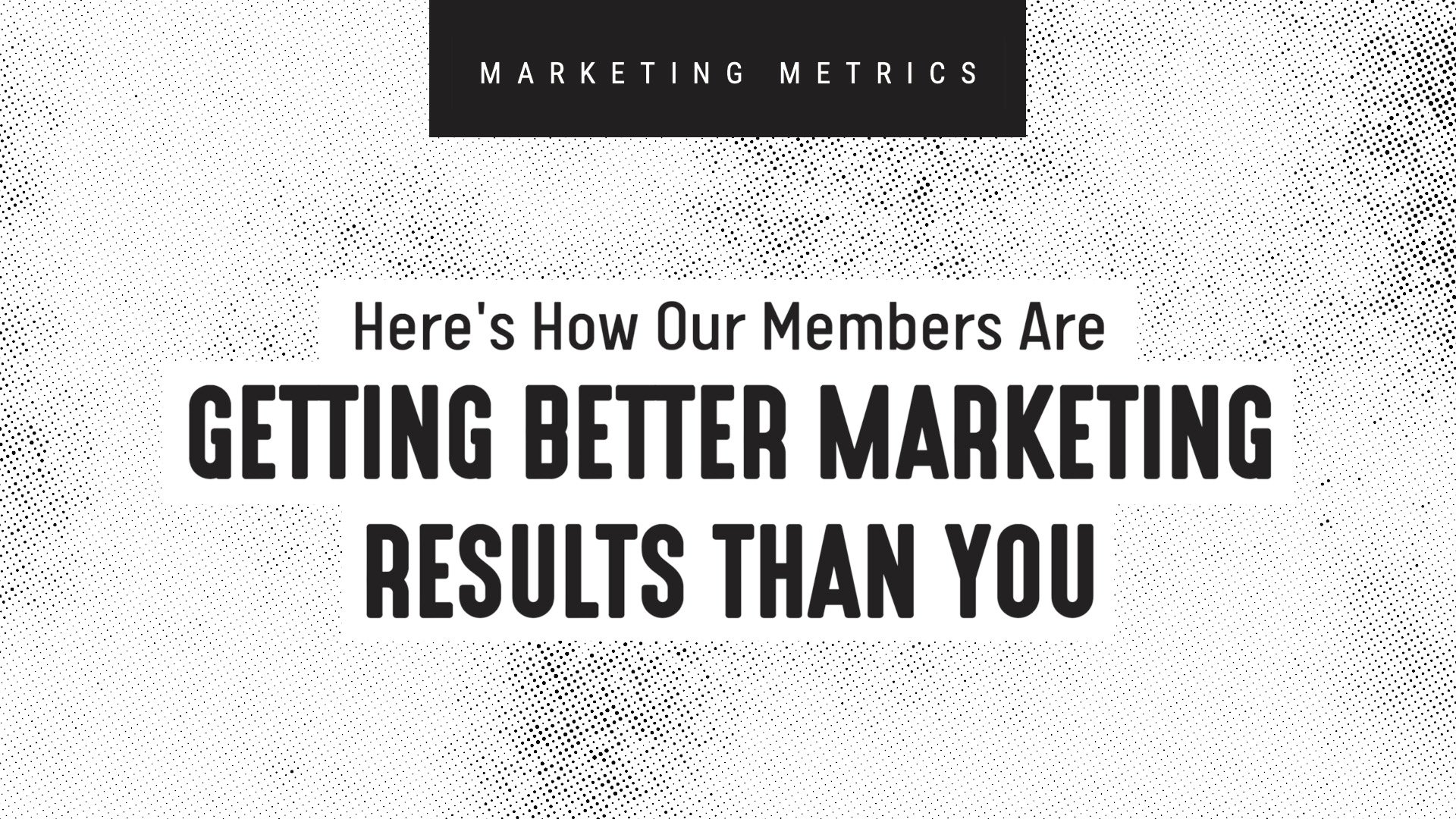 We get it; marketing is not easy. You spend way too much time crafting your marketing messages and making social media posts yet still don't get any leads. And we know why—most financial advisors fall into the same marketing pitfalls that cause frustration:
If you've made any of those mistakes, trust us, you're not alone. And we know how to help you.
We have a whole library of plug-and-play marketing campaigns for financial advisers built with our Cold to Gold framework. And we're not all talk—every year, we publish a State of Digital Marketing report that shows how Snappy Kraken members have gotten better marketing results in less time with the help of our compelling campaigns.
If you need more proof, we've also got real stories from our members that illustrate exactly how we've helped them—and how we can help you, too.
Marketing Content That Saves Time and Energy
A successful marketing strategy relies on multiple cohesive campaigns, run concurrently and targeted at different audiences—e.g., a campaign on retirement planning targeted at pre-retirees and a campaign on the cost of childcare for parents. According to Blue Rock Wealth Management, Inc., their financial advisers spend at least five hours a week on marketing-related activities.
But creating those campaigns takes hours of research and creative work—which is why we do the strategy and content creation for you.
FINRA-Approved, Premade, Customizable Campaigns
There are two content creation roadblocks for financial adviser marketing—creating multiple campaigns (which could take hours to days) and getting your campaigns FINRA approved. "Even if I had time to write something myself, it still had to go back and forth with our compliance department," Michael H. Baker of Vertex Capital Advisors shared with us.
We've removed both those roadblocks entirely with our campaign library, which is chock-full of well-designed and well-researched campaigns that make you the expert in any situation.
These are some campaigns from the Snappy Kraken library.
We have campaigns for lead generation, prospect nurturing, event promotion, reassuring your prospects and clients about current events, and so on. We even have scripts for personal connection videos designed to help you connect with your target audience, should you need help creating video campaigns.
And when you're a part of the Snappy Kraken family, we walk you through each of our campaigns and help you personalize them so that you make the most of your marketing investment. "Each month [Snappy Kraken would] walk me through campaigns and content, and we'd tweak them on the spot so I'd go away with a month's worth of quality content ready to go," Michael Baker said.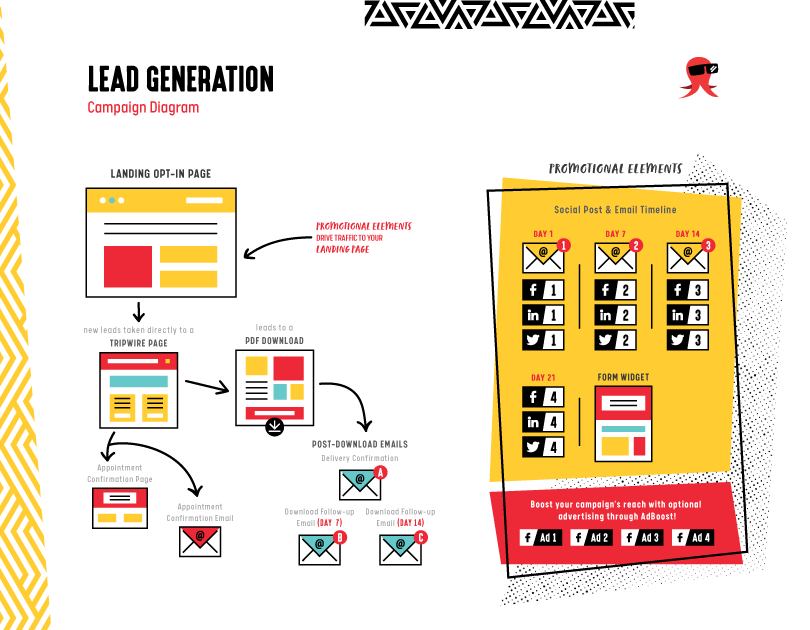 This is an example of a lead generation campaign sequence that includes social media posts, forms, emails, and landing pages.
In less than an hour, you can personalize your campaigns for the entire month. "If you created one campaign, I bet it would take you 40 hours to create a campaign. With Snappy Kraken, I refer to it as 80% done for you," member Nolan Baker of America's Retirement Headquarters told us.
Vertex Capital Advisors Reduced Marketing Content Creation Time by 90%
Our members have taken full advantage of the plug-and-play nature of our library—they love it because it saves them both time and mental energy.
Vertex Capital Advisors reduced content creation time by 90%—from 10 hours to one hour a month—and they've also reduced the mental energy that they needed to spend on marketing. "Working with Snappy Kraken is like adding a marketing person to our team," Michael Baker told us. Nolan Baker, on the other hand, told us that America's Retirement Headquarters saves over 40 hours a week on marketing because of Snappy Kraken's continuous flow of "fresh content that's relevant."
In addition to our well-crafted, one-click campaigns, we can also help you reduce the amount of back-and-forth with your compliance department. "We're a highly-regulated industry, so trying to come up with content that would get through compliance quickly was a challenge," Hannah Buschbom of AmeriFlex Financial explained to us. "The fact that all of [Snappy Kraken's campaigns are] preapproved and [they're] super easy to implement makes my life a lot easier." AmeriFlex Financial saved 10 to 15 hours on marketing every month with Snappy Kraken's help.
Well-Planned Campaigns That Generate Leads, Re-Engage Cold Leads, and Nurture Clients
Lead generation is a common challenge for financial advisers. And nurturing leads into clients is usually an even bigger challenge. Our members know the power of our Holistic Lead Generation strategy. Our content helps you automate relevant messages for prospects at every stage of the process—and, most importantly, our members see results.
Fully Automated Attention-Grabbing Campaigns
Not all campaigns are created equal—most of them don't grab attention or "stop the scroll" on social media. Every day, your clients mark emails with boring subject lines as read, scroll past your social media posts, and ignore your videos. In addition to that, your prospects expect relevant marketing messages—your high-net-worth (HNW) prospects, for example, don't want to read about money-saving tips.
Our campaign designers and researchers know about those challenges, which is why our campaigns address your (and your clients') needs. On top of that, we've collected data on multiple campaigns sent to different target audiences all across the United States—data that you can find in our 2021 State of Digital Marketing Report—so we know what works best. Every year, we compile a list of our top-performing social posts, email subject lines, and campaigns, so that we can keep creating top-notch content.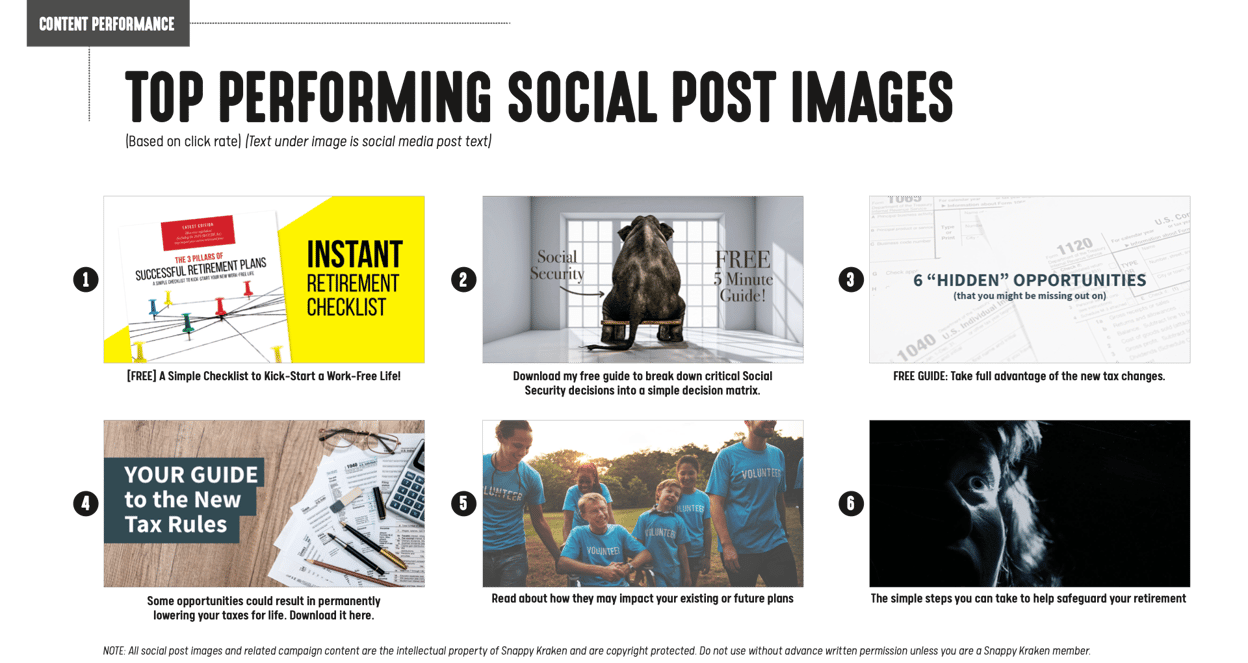 These are our top-performing social posts from 2021, based on data we gathered for our State of Digital Marketing Report. They all use colors, text, lighting, and thought-provoking images to invoke curiosity.
We use bright colors and relevant images to grab viewers' attention and invoke curiosity. Eye-catching images tend to encourage viewers to click on your post, which will lead them to a contact form. As a member, you'll get access to a content dashboard where you can segment your email list and send your target audiences personalized, relevant messages rather than random, generic financial adviser content. "We even tag our clients based upon levels of interest—so, people that are golfers or people who like to go to wine events or people who like a vacation," Nolan Baker shares. "For people who are non-CRM or people who don't segment their list, it is very easy to do with Snappy Kraken."
Most importantly, we make sure that our campaigns make YOU look like the expert. "[Snappy Kraken's] content combines valuable factoids with great copy and beautiful graphics," says Buschbom. "It manages to communicate, 'I'm a subject matter expert' without getting overly technical."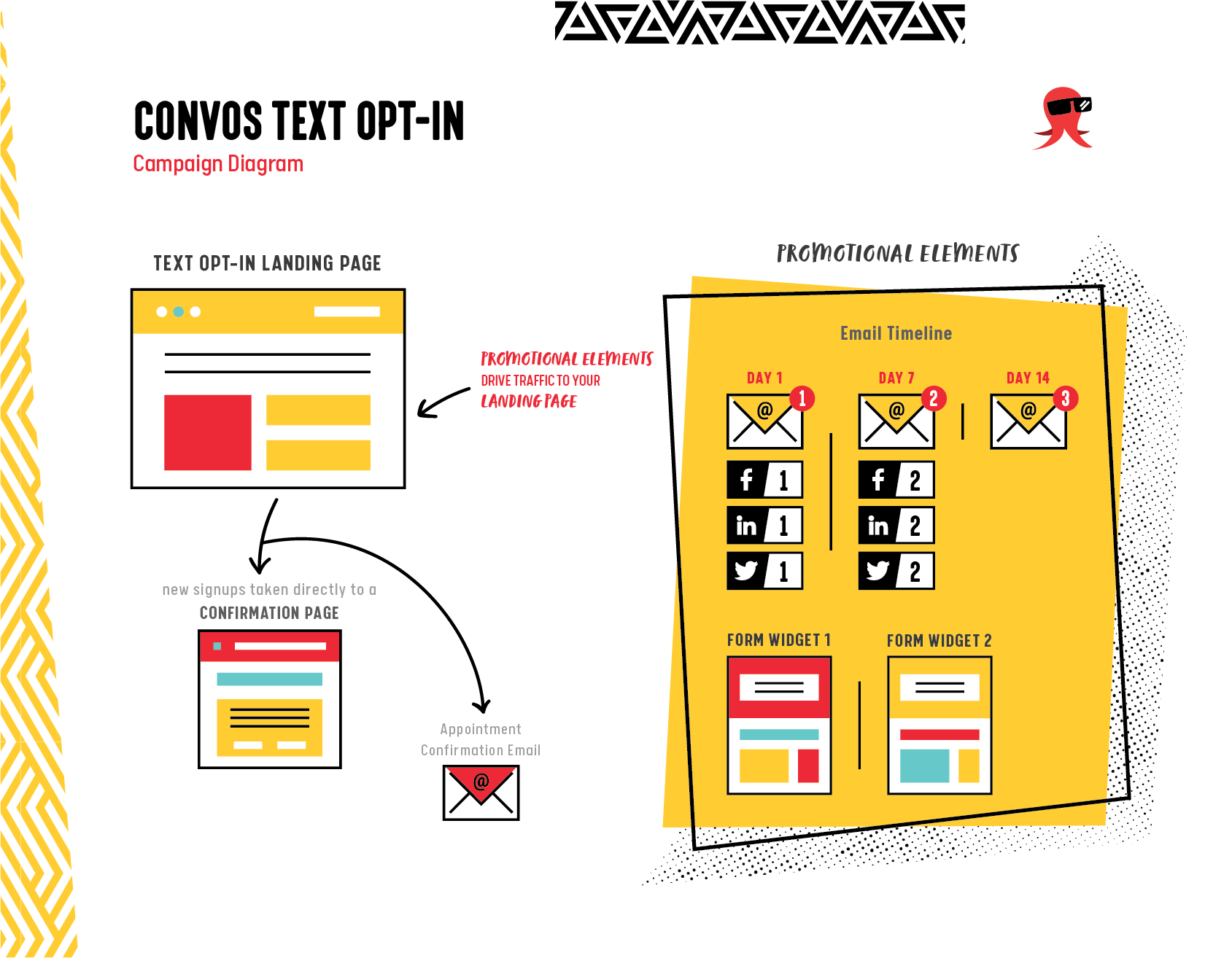 This is the campaign diagram from our text-message marketing platform, Convos
Our automated system publishes and sends your social media posts and emails when most people are online. And our lead generation and prospect nurturing campaigns are designed to send follow-up emails over a long period of time to keep your brand top of mind. "I think in today's society, people just need to see things multiple times. It's just another layer to continue to be top of mind in a variety of different channels," Nolan Baker said. "I think it just increases the conversion ratios, probably by 25%."
We also have multiple prospect engagement campaigns to keep leads warm and re-engage cold leads. "You have to be omnipresent and posting constantly," Joe Tilton, Digital Marketer Strategist at The Financial Guys, said. "The average sales funnel for the financial industry is about 6–8 months. You can't let leads grow cold."
America's Retirement Headquarters Grew 76% During COVID-19
Our campaigns show your prospects and clients that you know your stuff and that you care about them beyond the simple client-adviser relationship. Because our automated system makes it easy for you to send out multiple campaigns at a click of a button, it'll also be easy for you to re-engage your audience, stay top of mind, and convert leads into clients.
As a member, our constant drip of quality content will help you grow. "Snappy Kraken was consistently rolling out articles we could email out to our clients. A lot of financial advisers struggled with [addressing] COVID when it came out—our business experienced a 76% growth last year," Nolan Baker said.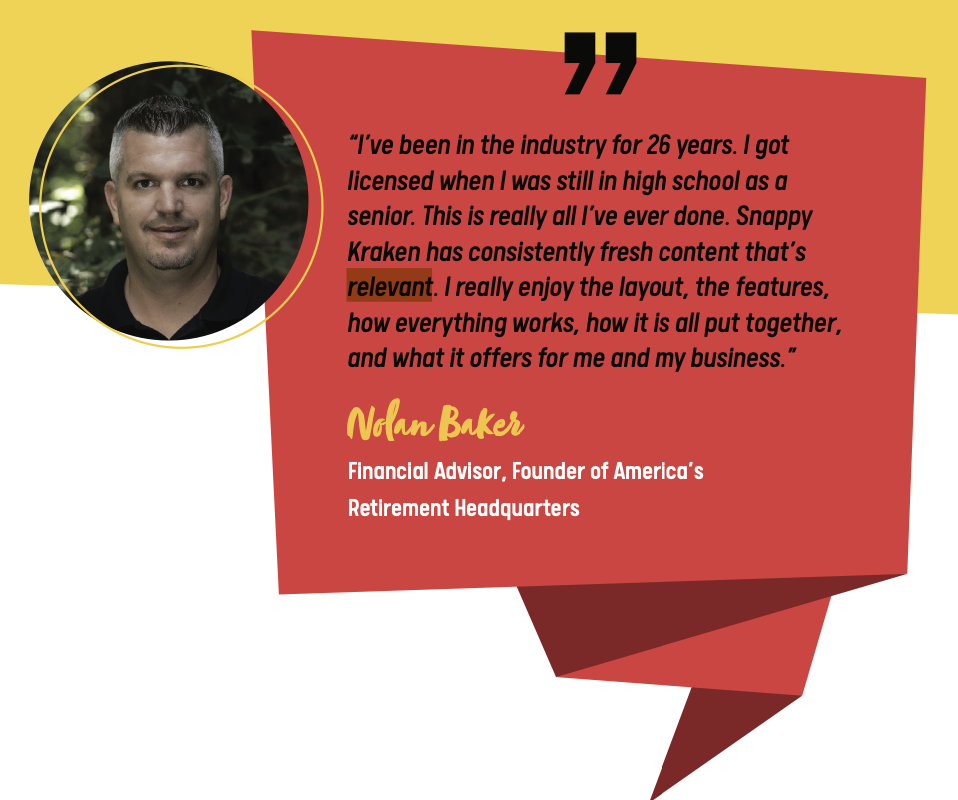 You'll also be able to re-engage your cold prospects as AmeriFlex Financial did. "I had two prospective clients who went completely cold on me," explains Buschbom. "As soon as I sent my first Snappy Kraken campaign, they turned into actual clients." She also told us that their prospects and clients think she's a genius because "it looks like I've spent all this time coming up with a really thought-provoking email when I've really just clicked a couple of buttons."
Increased Brand Awareness and Loyalty
When you're done drawing in leads and prospects, it's time to build brand awareness and customer loyalty. Brand awareness and loyalty happen when your leads remember who you are and when your clients love you enough to leave a review and send their friends and family your way. But building brand awareness and loyalty take time.
Content That Builds Relationships and Starts Conversations
The best way to build brand awareness is by showing that you care and starting conversations. This is what our visual insights newsletters (VINs), single-topic emails, and personal connection video scripts can help you do.
All three campaign types aim to educate and reassure prospects and clients by establishing you as the expert, addressing current events to mitigate financial worry, and encouraging prospects and clients to trust you. "When you boil it down: we are an industry of trust. We are asking people to put their life savings and their 401k pensions in our hands," Nolan Baker said.
When the Omicron strain of COVID became a concern, we knew your clients would be worried about what that means for their money. Our content addressed those concerns head-on.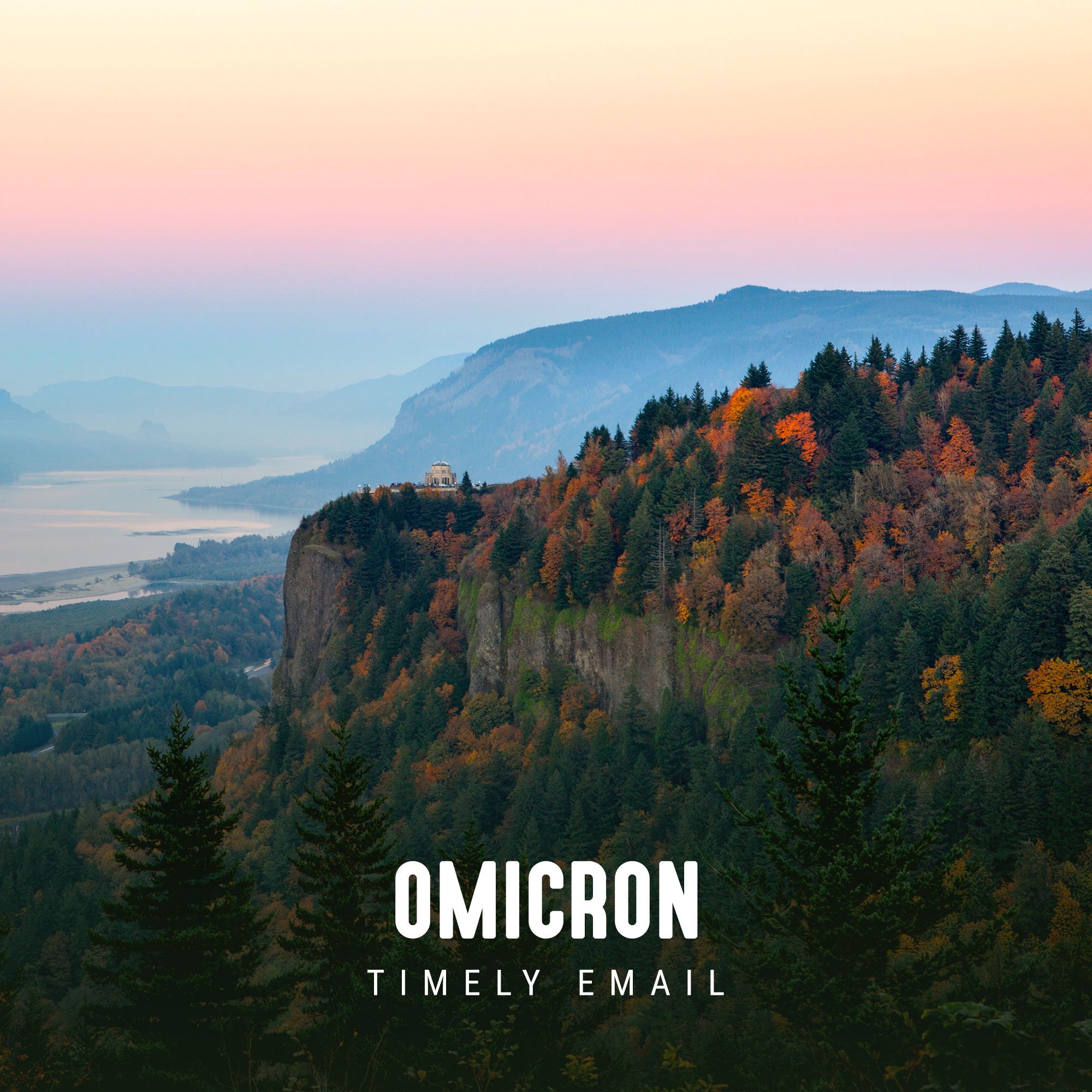 We built a single-topic email to address prospect and client concerns about what omicron could do to stocks, how dangerous it is, and what we can do to prepare.
Buschbom has also found that showing clients that they care requires more than just sending bland educational content—it requires a caring outlook and positive language. "You've got to stay relevant and considerate right now. People are just worried about putting food on the table. It's a little tone-deaf if you're not acknowledging the struggle," Buschbom said.
Our Members Stood Out as Reliable Voices During COVID-19
When your clients and prospects are worried about a political or economic event that may affect their finances, don't sweep it under the rug. Ask questions to show them that you care, that you're going through it, too, and that you'll get through it together.
By doing exactly that, The Financial Guys generated 34 signups, for a live event that was supposed to max out at 30 attendees, within four days. AmeriFlex Financial also found that sending clients and prospects caring messages really differentiated themselves and gave them something to say. "I picked out an email campaign [from the Snappy Kraken library] with the subject line, 'Is the sky really falling?'" Buschbom said. "That was super thought-provoking and started a real conversation with my leads—especially in light of COVID-19." In their words, they "would have paid thousands of dollars for that."
Snappy Kraken Campaigns Build Relationships and Foster Trust
We create content for financial advisers that gets results because we don't just focus on selling; we focus on building relationships that last. We'll help you earn the kind of trust that gets referrals and give you a system that helps you save time while still showing up for your clients.
"Snappy Kraken has been successful for me from the get-go. They're exactly what I need to engage clients, ask thought-provoking questions, and help them build and grow," Buschbom tells us with a smile.
Let's chat so that we can design your growth program together.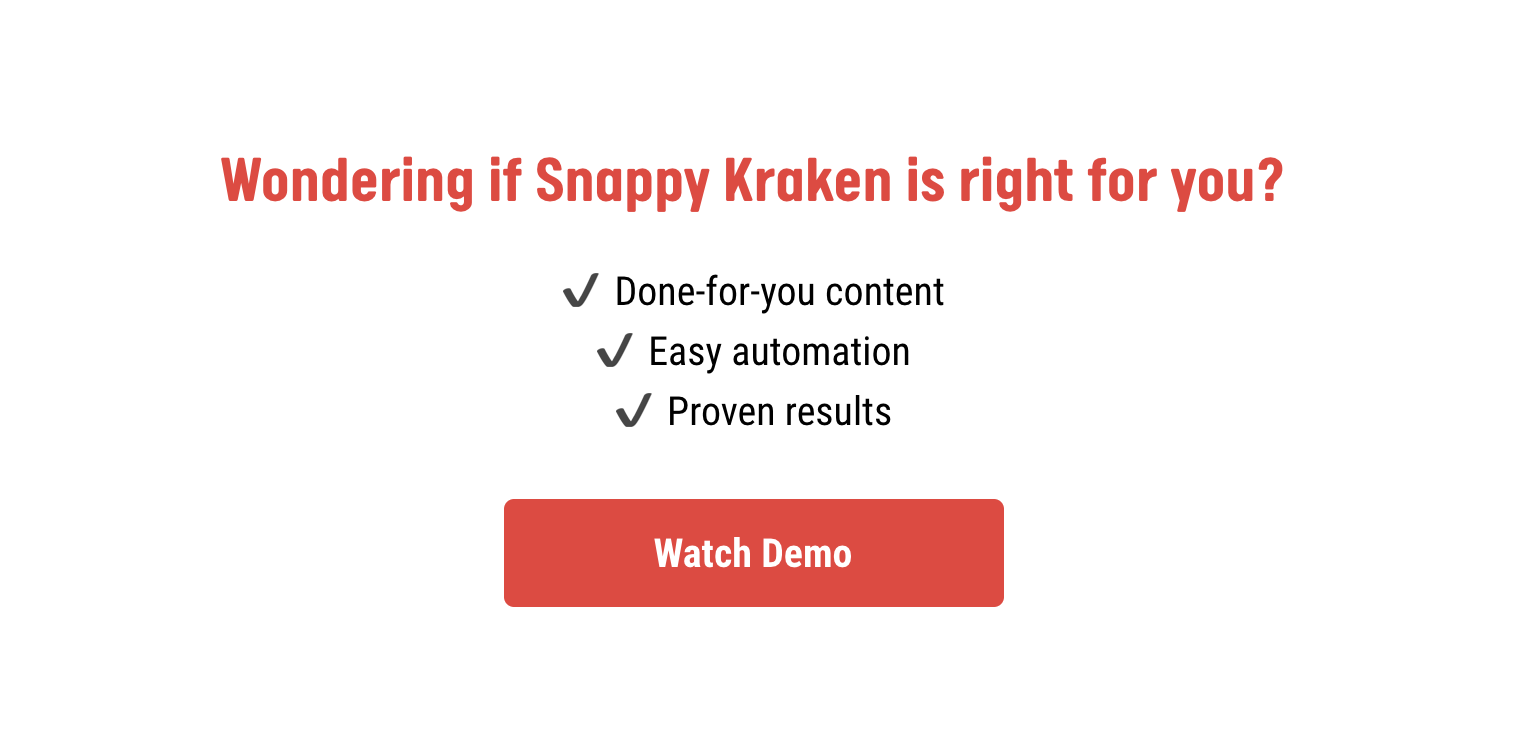 Wondering if Snappy Kraken is right for you?
Done-for-you content
Easy Automation
Proven Results
Cold to Gold Framework
The Cold to Gold Masterclass is your marketing manual. It shows advisers the proven framework for keeping their pipeline full, the types of campaigns that warm up prospects the fastest, and what the top 25% of advisers do differently in their marketing.
Read Full Program
Robert's Masterclass
The Blend Out Masterclass is your predictable and scalable framework, proven to give you results. In this series, Snappy Kraken CEO, Robert Sofia, will give you 3 powerful memory aids to hijack your brain, the one major factor that separates success from failure, and more.
Explore Classes