Marketing made easy for Financial Advisors. Schedule your 1-1 demo now to learn more.
WATCH HOW
SNAPPY KRAKEN HELPS
ADVISORS GROW WITH
POWERFUL MARKETING
(and award-winning content)
Watch this 6-minute video to see how it works:
With Snappy Kraken you get original content and done-for-you marketing automation. Choose from 130+ campaigns, add your personal touch (if desired), and launch. That's marketing made easy for advisors.
Want to find out if Snappy Kraken is right for your business?
Request a 1-1 demo with our success team today:
Let's Chat
With Snappy Kraken you get:
High quality content that's never bland or watered down (your clients and prospects will love it)
One "easy automation" marketing hub (launch entire campaigns with emails, social posts, and more in just a few clicks)
A proven marketing system (trusted by thousands of advisors across the US)
So that you can stay top of mind to your community, contacts, and clients in just 90 minutes per month.

"Working with Snappy Kraken is like adding a marketing person to our team. We choose the campaigns, it's simple to get up and running, and then we're set for the next month's worth of communication. Recently, their Retirement Success campaign led me to a $1.5 Million client!"

Content That Will Knock Your Socks Off
(yup, it's that good)
Say goodbye to curated articles from media outlets, or bland content libraries. Your content is created by financial pros with decades of experience. On average, they spend 128 hours on each campaign. So that you can look like a marketing boss (without needing a marketing degree or an extra 471 hours per month to do it yourself)
"We've been getting consistent calls since we started using Snappy Kraken. Just last week, I converted a prospect to a client and got 5 other calls from prospects on just one campaign!"
"My clients and prospects think I'm a genius, which is the best kind of problem to have. It looks like I've spent all this time coming up with a really thought-provoking email, when I've really just clicked a couple of buttons."
Spend More Time Being A Financial Adviser
(and less time trying to be a marketer)
Or you could just take all that extra time off and take the fam to the beach. Or whatever. Point is, you can stop doing all of those tedious marketing tasks. With Snappy Kraken, you can customize entire marketing campaigns (for email, social and more) in just a few clicks.
Remember When Compliance Rejected All Of Your Marketing Campaigns?
Me Neither.
Many of our campaigns are FINRA reviewed in advance. If you need any extra approvals, you can share everything with your compliance team in just a few clicks. So compliance is a snap.
"We run Snappy campaigns every month and love the ability to customize the content with email marketing and social posts. The FINRA letter also makes it a breeze to get through our compliance review."
"It's great that Snappy provides a go-to contact, instead of just a chat line or call center. It's been fun forming a relationship with you so you have a strong idea of the mission of my firm. I've recommended Snappy Kraken to many advisors. If they're smart, they'll take action!"
Help From Real Humans (Not Just Robots) When You Need It
Get stuck launching a campaign? Wondering what you should send next? We can help with that. Join one of our weekly success calls to get your question answered, or reach out directly to your 1-1 support person.
We take our member success seriously, so whether you need a quick question answered over email, or you gotta hop on a call to hash something out - we are here for you.
Want to find out if Snappy Kraken is right for your business?
Request a 1-1 demo with our success team today:
Schedule Today!
"The most innovative marketing platform for advisors."

#1 in Customer Satisfaction among Marketing Automation Platforms
2018 & 2019 Social Media Leadership Winner

2019 and 2020 Best Overall Content Marketing Company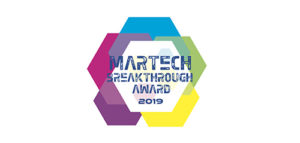 A DONE-FOR-YOU MARKETING STRATEGY READY TO DEPLOY
The best time to launch a solid marketing strategy was two years ago. The second best time? Right now.

Financial Advisors who plan for the future with a strong marketing foundation will see consistent, steady growth in 2022 and beyond. Are you one of them?

Here's what you can expect as a Snappy Kraken member:

Wow your clients and prospects with content they love
Say goodbye to watered-down content. With Snappy Kraken, it will look like you've got an entire marketing and design department on your team (because let's be honest… you do!)

Build know, like and trust with your clients, contacts, and community
Building relationships in the digital space is hard work. You need emails, social posts, and content that makes an impact. With Snappy Kraken you get all that (and more) so that you can stand out in the market you serve.

Never let a lead go cold
Our holistic lead gen model ensures that once they're on your contact list, the nurturing will never end. When they are ready, you'll be top of mind!

Make sure your clients always feel special
Our client onboarding and engagement campaigns will help you automatically send messages that feel authentic and personal. This keeps clients happy (and often leads to referrals too!)
Want to find out if Snappy Kraken is right for your business?
Request a 1-1 demo with our success team today:
Let's Do This!
WHY ADVISORS LOVE THE KRAKEN
Don't take our word for it! Here's what folks are saying about Snappy Kraken: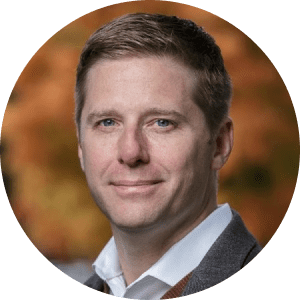 GREG BROWN, CFP
President
Pathway Financial
"After years of trying different marketing platforms and technology, I finally found Snappy Kraken to be truly valuable. It's easy to use and allows me to send out solid, visually compelling content on a regular schedule–something I struggled with before. It's already landed me a few new clients!"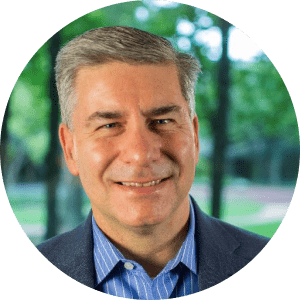 JOHN HARE
John Hare
Prudent Process
"I'm floored by what Snappy Kraken can do. I had been looking for better ways to market my practice. And I've heard 'No' so many times before from different marketing companies. I've heard it from every angle, and it gives me peace of mind to know that I can incorporate a well thought-out marketing strategy into my practice."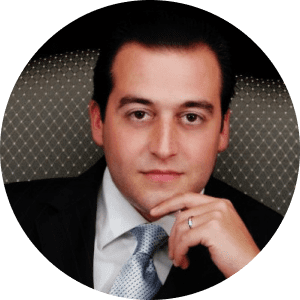 ARI BAUM, CFP
Founder & CEO
Endurance Wealth Partners
"Snappy Kraken is exactly what was missing from my marketing campaigns. Anyone can repost financial articles from CNBC or Bloomberg. To stand out you need authentic & personalized content. Snappy Kraken fills that need, plus provides a disciplined mechanism for distribution across multiple social media platforms."
SCALE YOUR MARKETING AUTOMATICALLY
1
Right-Fit Check
Your success is important to us. Before you sign up, we'll help you make sure that Snappy Kraken can help you save time, increase your marketing communication, and help you hit your marketing and growth goals.
2
Setup Your Account
Simply add your business information (like contact info, logo and disclosures), then connect your social and email accounts so we can automatically distribute your content from one platform. From here, launching your first campaign is just a few clicks away. And if you'd like extra guidance, a success specialist will help you every step of the way.
3
Watch Your Business Grow On Autopilot
Every month you'll get 3-5 brand new campaigns that you can easily launch. Each one of these campaigns is fresh, timely and goal-focused. Plus, every campaign metric is tracked so you can kick back and watch your marketing grow on "autopilot."
Want to find out if Snappy Kraken is right for your business?
Request a 1-1 demo with our success team today:
Let's Chat