Steal My Strategy: Master Difficult Conversations with Negotiator Brandon Voss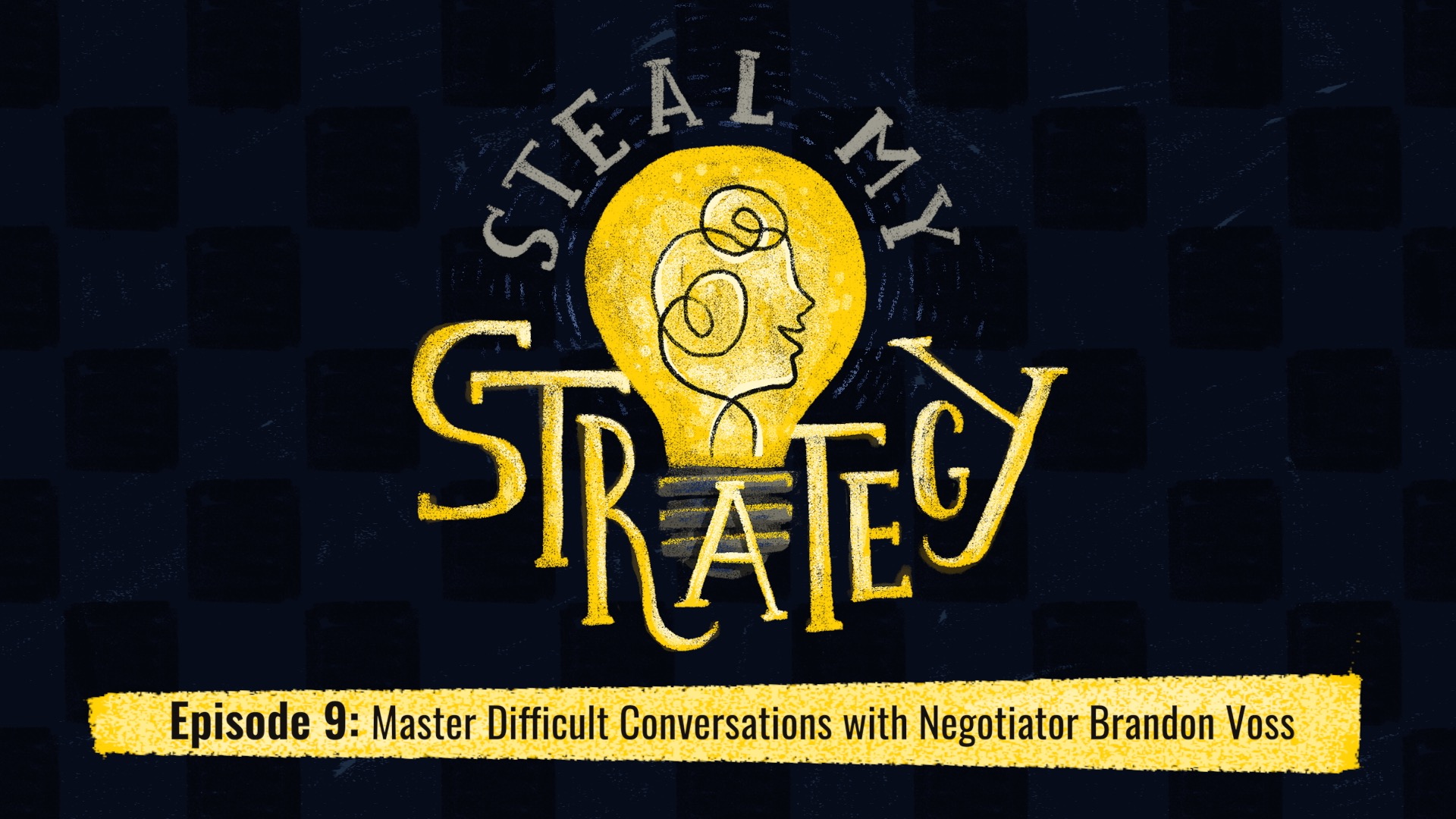 Difficult conversations are inevitable. 
People often avoid them because of the stress or anxiety it brings.
Here's the thing, avoiding them doesn't make them go away.
Instead of sweeping them under the rug, learn to master any conversation with powerful negotiation techniques. 
Brandon Voss is the President of The Black Swan Group, a strategic business advisory firm that focuses on business negotiation.
Their negotiation strategies stem from the same tactics used by the FBI in hostage and kidnapping situations.
In this episode, we chat about how to master these negotiation techniques to lead difficult conversations with confidence for more productive and practical solutions.
Subscribe on Apple Podcasts, Spotify, Google Podcasts, Amazon Music and Audible, or wherever you get your podcasts.
We Explore:
Techniques used by the Special Ops, CIA, and FBI teams that deal with kidnappers and hostages and how you can apply them in your business.

What do the "anxiety triggers" say about a conversation, and what you can do to avoid them. 

Why staying curious in difficult conversations leads to productive outcomes.

The 3 letter word that instantly kills a conversation and what to replace it with differentiates you from everyone else. 

How to address and diffuse negative accusations against you in a level-headed way.

What powerful conversation method that "unlocks the flood gates" of truth talk.

How to navigate negative difficult conversations with clients and prospects with confidence and tactical empathy.

Why the tone of your voice influences emotions, and what you can do to stay positive and collaborative.

And

the one strategy

Brandon wants you to steal right now that actively engages people in any conversation.
For Brandon's FREE weekly newsletter simply TEXT "Black Swan Method" to 33777
Links to Check Out: